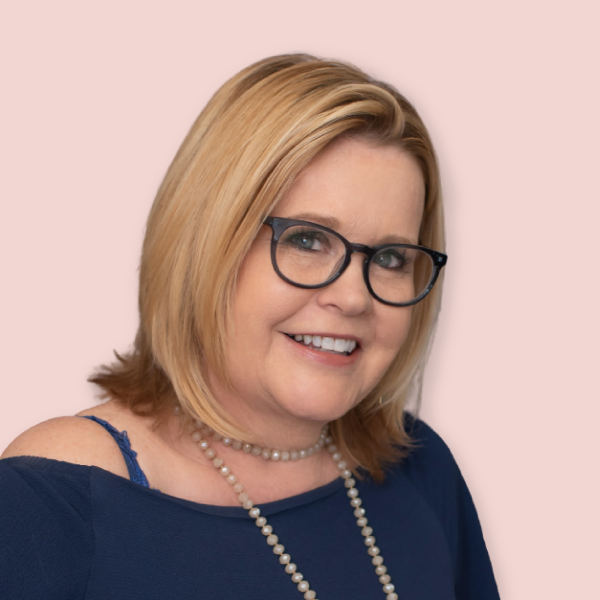 Many of our clients want the convenience of coloring their hair at home. At Della Ricca, we know how frustrating it is to find professional-quality hair color you can do yourself.
If you're like many of our clients, you want to save money on your salon visits.
Maybe you've spent too much time wandering the store isles overwhelmed with too many box color kit options. Feeling unsure, you book another appointment with your stylist for a cut AND color.
Perhaps you've wondered if there was another way to get the hair coloring the pros use. Maybe you've even asked your stylist if they could sell you the "good stuff." 
What if you could have the best of both, save money, and have professional home hair coloring you can do yourself? Then you can hold your head high. Knowing your hair is healthy, looks beautiful, and you've done it all yourself.
Hi, I'm Karen Anne and I understand your frustration. 
I have been a professional hairstylist for 30 years. Many of my clients ask me to sell them the hair dye that I use in the salon to dye their hair at home. I knew there had to be a better way to help them. So I created a solution.
In 2011 I started researching and developing this concept. After five years in development, I launched Della Ricca.  A professional home hair coloring system, just like you find in a salon.
At Della Ricca, we are committed to providing professional home hair coloring. We offer over 30 variations to choose from, so you can get a custom color formula that best suits your hair. Our premium Italian product provides more color and less damage to your hair. And the best part is you can color your hair at home with ease, guaranteed.
Everyone deserves salon hair color so they feel beautiful. That is our philosophy. You can color your hair with confidence, ease.
Book a free consult today!
We will talk for 10 minutes.  Then our board-certified hair colorists will create your personalized and professional hair color. Sit back and relax. We'll ship your professional home hair color right to your door.
Clients Who Love How They Look!
I just tried Della Ricca hair color for my roots today and it was perfect! - Susi H.
I was in dread of doing my own color at home, but Della Ricca made it so easy. My results are beautiful and salon-quality.
I'll never walk into a drug store or grocery store to get color again, when superior product can be mailed to my home! - Catherine B.
I finally found a way to avoid the salon and maintain a professional image.
Expert coloring. Free consultation. Professional hair products. Beautiful results! - Susan S.
I recently moved and don't trust the box color kits in the stores. So when my stylist suggested Della Ricca, I thought why not.
Now I'm hooked!  I get compliments all the time about how pretty my hair looks and the best part is it comes directly to my door. - Darla K.