Save Time and Money of Going to the Salon
Confidently Color Your Hair When You Want
Receive More Compliments Than Ever
You Deserve Professional Home Hair Color
Select Your Made To Order Experience

Book A Free Consultation with a Licensed Colorist
Start Coloring Your Hair Today.

Take the Color Quiz to Find Your Perfect Shade

Become a Della Ricca Partner
Earn More and Help More Clients
Beautiful DIY Hair Color Made Easy
Hold your head high knowing your hair is healthy, gorgeous, and you've done it by yourself.
And it all starts for only $39.99
Speak to our Color Expert Today!
Read The Raving Reviews from Our Clients
I was in dread of doing my own color at home, but Della Ricca made it so easy. My results are beautiful and salon-quality. I'll never walk into a drug store or grocery store to get color again, when superior product can be mailed to my home!
- Catherine B.
I finally found a way to avoid the salon and maintain a professional image. Expert coloring. Free consultation. Professional hair products. Beautiful results!
- Susan S.
I just tried Della Ricca hair color for my roots today and it was perfect!
Susi H.
Della Rica has been such a life saver- you're about to go out for the evening and realize your gray is OUT! 1-2-3 gone!
You get that just-had-my-hair-colored feeling and it lasts. I always have a spare in my cabinet!
- Vicky E.
I LOVE coloring my hair in my house at 7:30 at night or whenever I want. You have given me the confidence to do this myself, and my hair looks great. Coloring my hair is so much more appealing to me than going to the salon all of the time.
-Wendy W.
I am officially a forever Della Ricca girl! I highly recommend that you take your questionnaire to make your at home coloring customized to your desire without losing quality with box color.
- Desiree Lancaster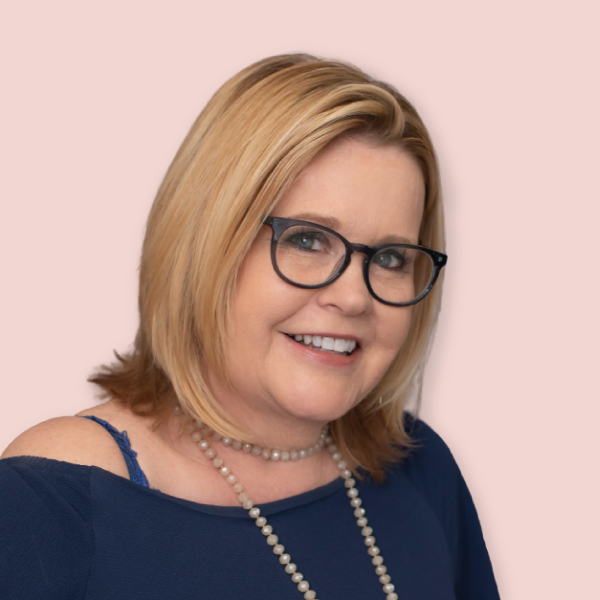 Hi, I'm Karen Anne and I understand your frustration.
You should be able to color your own hair and have access to what us professionals use. 
I've been a professional hairstylist for 30 years. Many of my clients ask me to sell them the hair coloring that I use in the salon to color their hair at home. I knew there had to be a better way to help them. So I created a solution.
In 2011 I started researching and developing this concept. After five years in development, I launched Della Ricca.  A professional home hair coloring system just like you find in a salon.
Our premium Italian product provides more color and less damage to your hair. And the best part is you can color your hair at home with ease, guaranteed.
Everyone deserves salon hair color so they feel beautiful. That is our philosophy. You can color your hair with confidence and ease. 
Book a free consult today! 
You've Got Questions. We Have Answers.
Coloring Your Hair At Home Should be Easy
Grab the six thing everyone should know before you color your hair at home so you are confident when coloring your hair.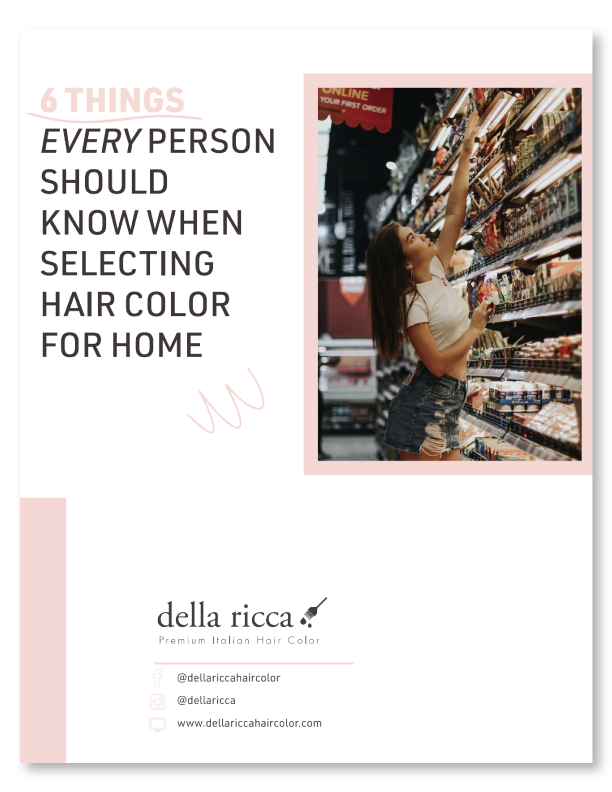 The Easiest Way to Color Your Hair At Home
You're Only A Click Away to Beautiful Hair